It wouldn't be an
Alice in Wonderland
party without
flamingos
!
We made these to point the guests in the right direction.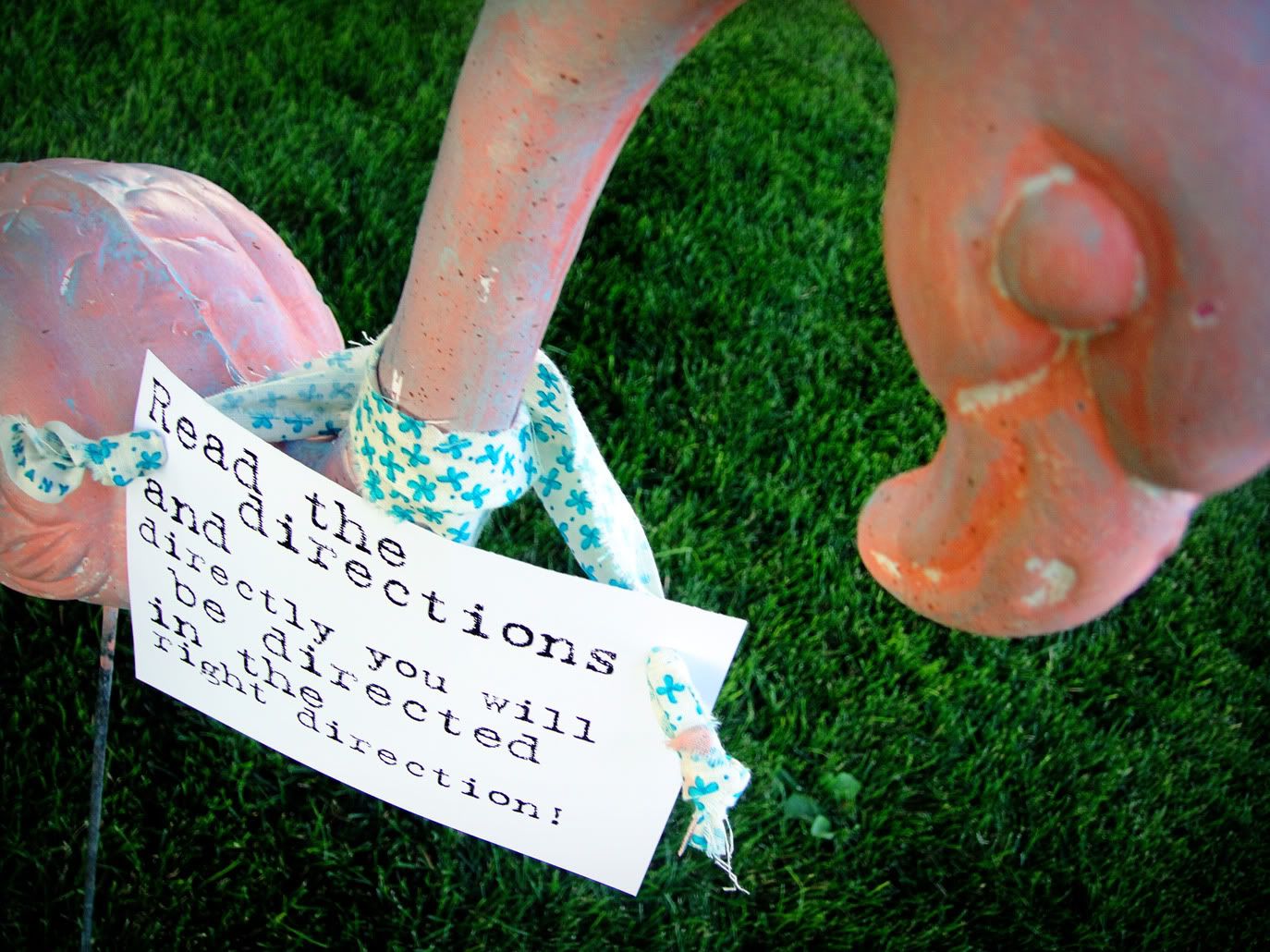 1.
Find some tacky plastic lawn flamingos and give them a
coat of primer
, we used Zinsser 123 by RustOleum in a spray can, let dry overnight.
2. Roughly brush on the first layer of paint, we used some leftover pink from another project.
3. Allow to dry for at least one hour. Mix some white or cream paint with water to make a wash, about 30% paint to 70% water. Either use a rag or brush and wipe on. Let dry at least 30 minutes.
4.
Make another wash in a contrasting color, we used leftover teal paint, use a rag and rub on in select areas until the right look is achieved. We did this several times with different shades of teal.
5.
For the final touch, use a toothbrush or your paintbrush and lightly splatter paint your flamingos, we used a rust colored paint.